Eden Tools ClipperBox™
As featured on BBC's Beechgrove Garden Watch Here
Lightweight and streamlined, Eden ClipperBox™ works with your existing edging shears to collect grass clippings as you go.
No more bending down to collect clippings.
Prevents regrowth from grass cuttings.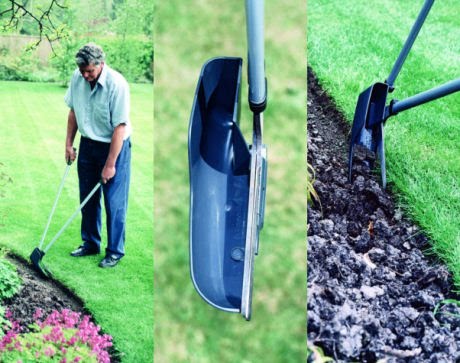 Unique design with blade tips and sides exposed outside the box.


Shears can cut as normal, hard against the edge right down to grass roots, work in corners, narrow, shallow and other awkward locations.


Points can dig under the soil to easily nip out grass, weeds, or stones lying under or in the wall of the edge. Blades can be dragged along the soil to clear rubble, obstacles or straighten edges.


Non-slip connection to blades.


Easy to attach, easy to remove.


Surprising capacity. Fits most brands of shears like a glove.


Used by professional gardeners in wet as well as dry weather.